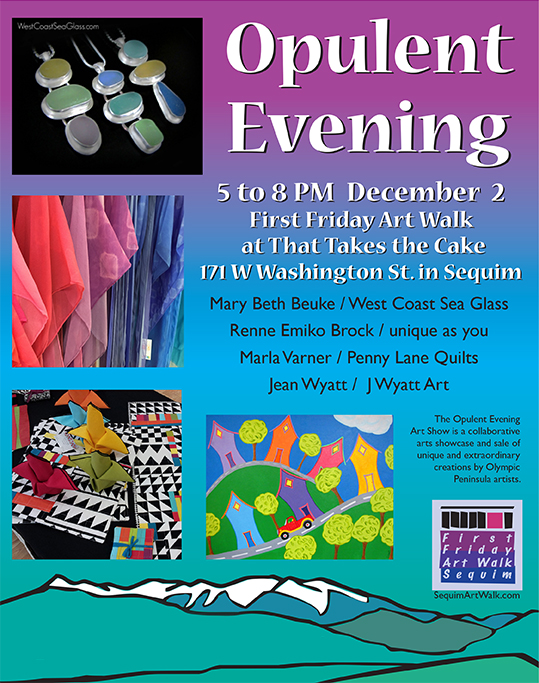 Opulent Art Evening during Dec 2 First Friday Art Walk Sequim
Join us for an Opulent Art Evening Art Show 5 to 8 PM on December 2 during the First Friday Art Walk Sequim at That Takes the Cake at 171 W Washington St.
The Opulent Evening Art Show is a collaborative arts showcase and sale of unique and extraordinary creations by Olympic Peninsula artists. Discover quality treasures and gifts of various media from featured artists Mary Beth Beuke / West Coast Sea Glass, Renne Emiko Brock / hue are you?, Marla Varner / Penny Lane Quilts, and Jean Wyatt / J Wyatt Art.